Namsai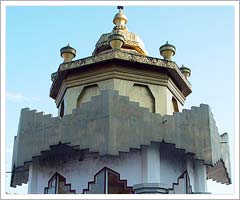 There are about 20 Major tribes with a number of Sub-Tribes in Arunachal Pradesh. All of the tribes have their own way of living. All the tribes are distinct and each of them has their own occupations, customs, costumes and festivals. They inhabit in different parts of Arunachal Pradesh, India. Festivals are essential part of the socio-cultural life of the tribes of the Arunachal Pradesh. The festival having connection with agricultural and celebrated with ritualistic gaiety either thank to the god for the providence or to pray for good harvest. Booriboot of Hillmiri tribe celebrated at Raga an small town 40 km ahead of Ziro, during festival people gather from different villages with traditional attire, sing and dance, priest perform ritual ceremony.




The Land of rising Sun!!! Arunachal Pradesh! Situated in the eastern most part of India, the place is full of rich vegetation and mind touching hospitality of tribal life. One of the very important towns of the state is NAMSAI, the land of Golden Pagoda!




Nearby the Dihing River, the township has got the major boost for much awaited bridge over the river.  The Prasuram Bridge, is eventually is 85km ahead of Namsai.




Just 75 km from Tinsukia Town, the major railway station, Namsai is fast developing as a township. With merchants from other parts of the country coming down to the place, Namsai is fast becoming a rich convergence of tribal and modern life. The local people has set a good living standard as per as tribal life is concerned.




Lohit is an administrative district in the state of Arunachal Pradesh. The district headquarters are located at Tezu. This area was one of the last territories to be brought under British control after the punitive Mishmi expedition in the first decade of the 20th Century, and was known earlier as the Mishmi hills. The district is named after the Lohit River from the Sanskrit Louhitya, reddish- or rust-coloured, and consists of the river valley and hills/mountains to the North and South.




Lohit is the home of the Zekhring, Khampti, Deori, Singpho and Mishmi tribes. A small group of Tibetan refugees have settled in Lohit since the 1960s. The Zekhring are Tibetan Buddhists; the Khampti and Singpho are Theravada Buddhists, and the Mishmi are mainly Animists.




On 16th February, 2004, Anjaw district was carved out from the northern part of Lohit district bordering Tibet and Myanmar, with its Headquarters at Hawaii. Anjaw was carved out under The Arunachal Pradesh Re-organization of Districts Amendment Bill.


The people here practice Buddhist religion. They have been following this religion since time immemorial. These people have very high value for their culture and tradition, resembling the cultures of Thailand. They are one of the highly civilized tribes in Arunachal.