Namdapha National Park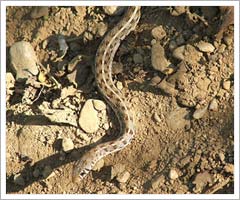 Namdapha National Park has perhaps the richest diversity of flora and fauna in the Indian Subcontinent. This is because of its biogeographical location within the Indo-Chinese sub region and its great altitudinal variation, from 4,500 meters at Daphabum, highest point, to 200 meters in the lowest valleys.




The Namdapha National Park is a few kilometers away from Miao the district headquarters situated on the Indo-Burma border. The landscape of the park is very exigent, as it covers a wide range of altitudes from 200 m to 4,500 m. The Namadapha National Park at Arunachal Pradesh has diverse and rich stock of flora and fauna that are typical of this area. The park is largely mountainous and is worn out by the Noa-Dehing, Deban and Namdapha rivers.




Moreover, the park presents a rich bio diversity of flora and fauna. The lush green under growths are thick with the interweave of canes, bamboos, wild bananas and variety of vegetations The splendour of the wet tropical rain forest is breeding ground for various animals and birds, which is prominent and worth seeing.


It was declared as Tiger Reserve by the Government in 1983.Among the bird species, most notable are the White winged Wood Ducks, a rare and endangered species, the great Indian hornbills, jungle fowls and pheasants flop their noisy way through the jungle, and which harbours other colourful bird and animal species. The detachment of greater part of the park has helped to keep the forests in their immaculate and virgin state. Moreover, the park possesses great bio diversity of flora and fauna.