Surguja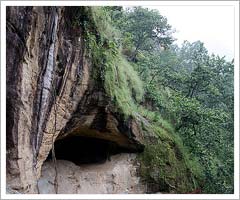 Surguja is a place with ancient historical backdrop. Evident from the temple figurines and other architectural vestiges, it is obvious that the place existed since the early times before Christ (BC). According to the Hindu mythology and epic Mahabharata it is believed that Lord Rama had stopped over this place during his 14 years of banishment. Therefore many places here have been named after him, His brother Lakshman or wife Sita like Ramgarh, Sita Bhengra Caves etc. It is mainly a tribal inhabited area who leads their lives in traditional styles. These tribal societies comprise the segment of people who understand the meaning of living together and join hands to work together to achieve any shared interest to cater to the needs of their society. Every society has its own set of rules with respect to business and commerce. These augment and strengthen their unity to live and toil collectively as one. The tribal groups although have undertaken various forms of odd jobs at present, yet their basic livelihood depend on hunting and cultivation. In the past eras, the tribal land areas were never analyzed and they did not lead a settled life. The tribal people carried out shifting cultivation, taking into consideration that they were the possessors of the natural resources like the river water, forest trees and the lush green lands. This practice of self cultivation still continues till date. The chief tribal communities seen here are the Pando and the Korwa tribes. These tribes consider themselves to be the descendants of the mythological martial clans, the Pandavas and the Kauravas respectively.
The major attractions of this place are:
Kudargarh - Devoted to Goddess Kudargarhi, it is a temple of great repute and spiritualism, situated on the hill top. People flock in here to offer their prayers for the fulfillment of their wishes.
Mahamaya Temple - Dedicated to Goddess Mahamaya, this temple is located to the east of Ambikapur town.
Thinthini Patthar - A 200 quintal, cylindrical shaped rock which produces a metallic echo when struck, is considered to be auspicious by the local people.
Tata Pani - A hot water spring with valued medicinal properties.
Pawai Waterfall - A perennial waterfall and a well-liked picnic hub.
Mainpat - A hill station popular for its woolen material and Tiger Point waterfall.
Kendai Waterfall - It is a natural cascade on the Bilaspur road.
Deepadh - The place hosts a Shankar or Shiva temple where the deity is surrounded by four gods – Lord Ganesha, lord Kartikeya, Goddess Durga and Lord Vishnu with all his incarnations.